Based in Wallasey, our clinic has the highest standards of care, hygiene and a professionally trained team.
All treatments at the Clinic are performed by Medically Qualified Practioners.
A 24 hour notice of cancellation would be very much appreciated for all appointments.
For 2 hour appointments or more a non refundable deposit is requested.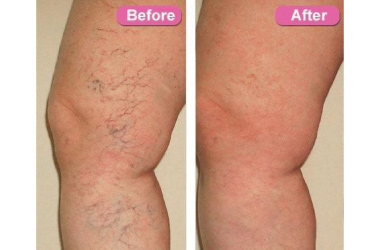 A safe and well-establised treatment to successfully remove thread veins on legs.
Find out more
Treatment Package Offers
Silver, Gold and Platinum packages to choose from.
Click here to find out more.