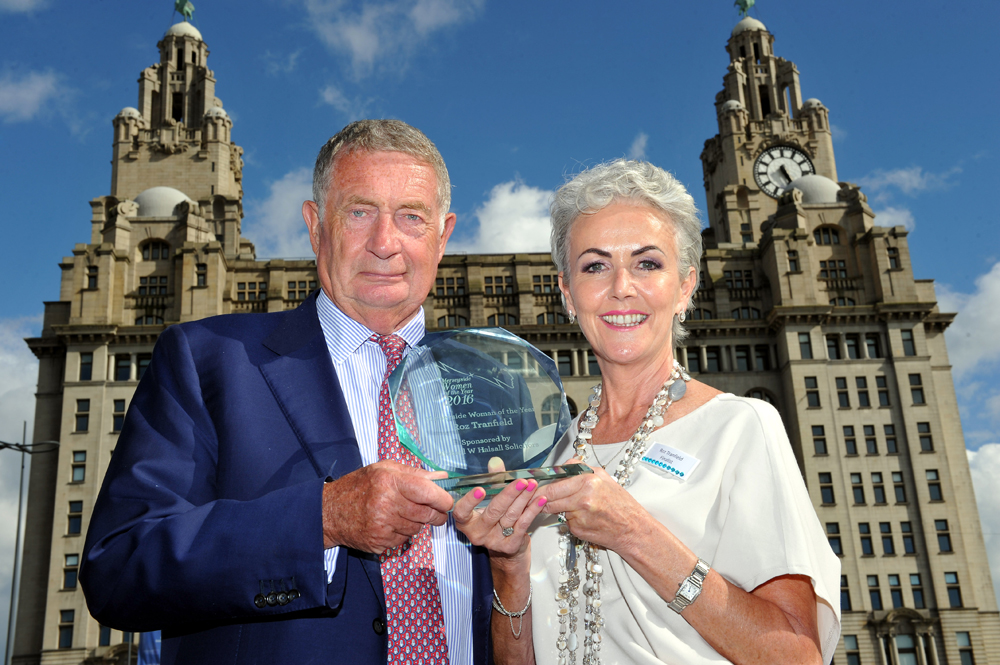 Former beauty queen Roz Tranfield opened The Roz Tranfield Beauty Centre for Women & Men over 22 years ago, and with a background that includes owning a model and finishing school for 12 years she has the experience and knowledge to give any advice on beauty treatments and products.
The salon offers all beauty treatments including:
Waxing
Nail Extensions
Massage
Facials
Teeth Whitening
Semi Permanent Make-up
Thread Veins on Face
Milia Removal
Skin Tag Removal
Anti-Wrinkle Injections
Fillers
Awards & Recognition
The salon has won many awards including Guinot Crown Salon 2003/05/06/07/08/09/10/11 & 12 and The Backscratchers Salon of Excellence 2002/03/04/05/06/07/08/09/10/11 & 12.


Roz Tranfield is Merseyside Woman of the Year 2016.
Roz Tranfield took the overall title of Merseyside Woman of the Year and amongst the other winners honoured at the Merseyside Women of the Year Awards 2016 were Katy Elliott, Gee Walker and Ema Wilkes.
They were amongst a host of Merseyside women singled out for their achievements in the fields of business, arts, health, charity and voluntary work.
Over 450 people turned out to see them receive their awards at the glamorous ceremony at the Crowne Plaza Hotel, organised by 3 busy women Jean Gadsby, Elaine Owen and Ellie Kerr.
The atmosphere was electrifying, at times emotional and absolutely inspirational as guests recognised the extraordinary success of the local women who have inspired, educated and 'put back' into local community and created economic growth of the region.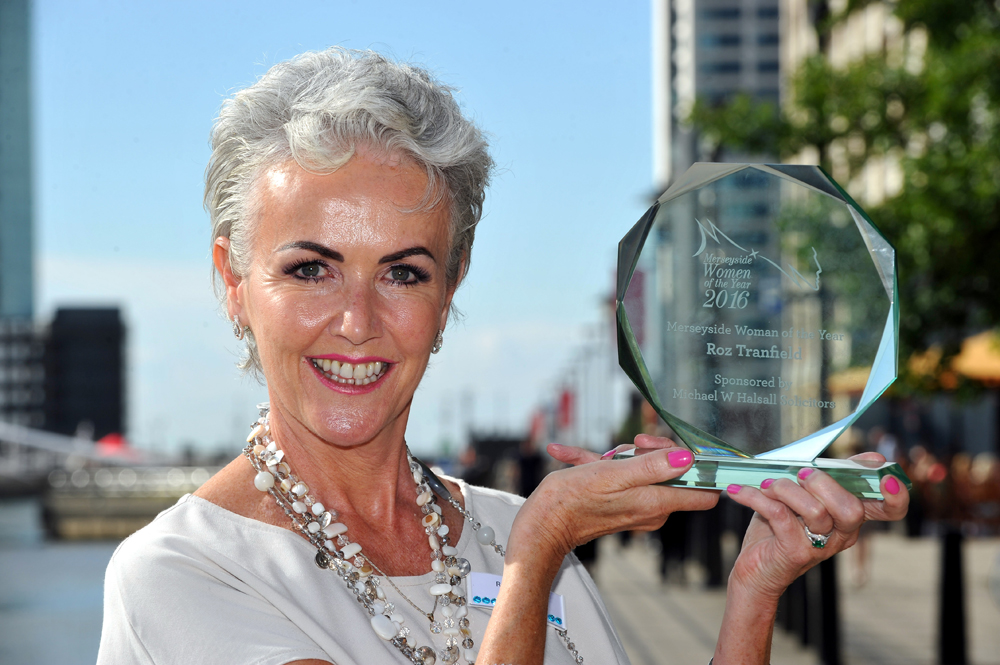 Michael W Halsall Solicitors Merseyside Woman of the Year 2016 Winner – Roz Tranfield
When Roz was diagnosed with breast cancer in July 2014, she faced this battle with the same energy and positivity that she puts into every part of her life. From dyeing her hair pink to face the start of chemotherapy head on, to holding a very special Fashion Show – where every model was a breast cancer patient – Roz has raised almost £35,000 for The Clatterbridge Cancer Charity in just over a year, and this figure is still rising! Roz hasn't just turned her hand to fundraising: she's also created a vital support network for breast cancer patients across the region, providing friendship and support to other women being treated at Clatterbridge.